1 tag
rocky stuff
Finally got me a Hot Toys Rocky figure! Really happy with it. Of course, now I want them all.  Drago, you're next. I can watch Storage Wars and American Pickers for hours on end. I think I want a website again, but I can't think of a good reason why. Homeland is an awesome show.  Brody you sonofabitch. FAN-DAN-GO. Watched the KISS Unplugged special today.  I cried. Speaking of,...
1 tag
3 tags
birthday stuff
Had an awesome birthday thanks to my wonderful girlfriend. I got Red Velvet Cake, Trek intercoms, TARDIS fridges, Mal's gun, and a unicorn. Take your time, read it again, cuz it's awesome. Many thanks also to CM Punk's #1 Fan for giving me Miss Elizabeth. That sentence was awesome too, now that I think about it. I even managed to treat myself to some new Prince music, cuz...
3 tags
1 tag
return stuff
Back! I always have such big plans about staying up late playing video games or watching movies, and then 9pm hits and I'm out like a light. I don't like reality shows, but Storage Wars is REAL LIFE. Is it ok for a guy to wear a ring on his thumb if he's not in a rock & roll band? Reading the second Hunger Games book.  I want Katniss to punch President Snow in the face....
1 tag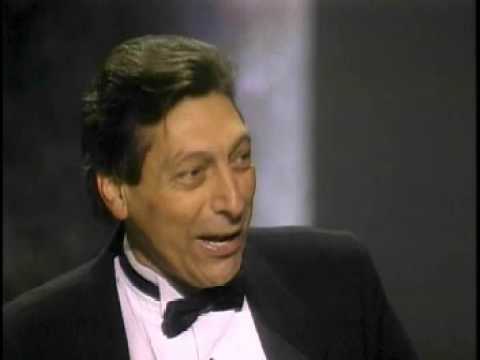 2 tags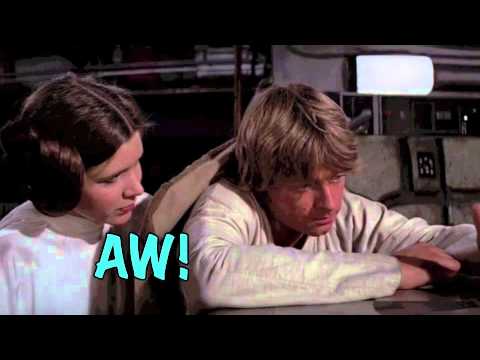 1 tag
2 tags
2 tags
1 tag
handsome stuff
Neal Caffrey. Sorry, I was distracted by his eyes. White Collar is back tomorrow! Speaking of handsome, Paul Heyman is on right now. Fringe, you beauty of a show, I will miss you greatly. I'm reading a book about Rod Serling.  IT'S A COOKBOOK! Get it? That guy had quite a life, and I'm not even at the Twilight Zone years yet. This Joker story in the Batman books is...
In what must certainly be life's greatest irony, my father has won a trip to go to Vegas to see JON BON JOVI. Good one, God.
1 tag
replicant stuff
I'm getting a new baby tomorrow! No, you dumb bastards, not a new chick, a new computer! My chick is awesome. My hard drive is dying, as a matter of fact, it could die at any min- Ha!  I'm fun. I've been thinking about building a new comp for a month or so now, so it's good timing. Quad core, i5, 8gb RAM, 500gb, badass case, she's gonna be awesome! Me and the...
1 tag
mayan stuff
If the world ends, I just want to say to all my friends…dammit, I wanted the apes to take over! I never really realized that the world would end before I got my damn Christmas presents. Really did it to me this time, Mayans. Things I will miss: Lightsabers, Superman, blu-rays, and Leroy Jethro Gibbs. Also, hot green Jedi chicks. If I don't wake up tomorrow to fire and brimstone...
7 tags
monday night rawstuff
Yeah, it sucks that Gail Simone is off Batgirl, but hey, moron fanboys/fangirls, don't blame an ENTIRE COMPANY for the actions of a couple of fools.  Gail herself said she heard from the DC higher ups and they have made it clear they want her to continue writing for DC.  It's ridiculous to stop reading Scott Snyder's awesome work just to spite DC Comics. Picked up the Randy...
3 tags
3 tags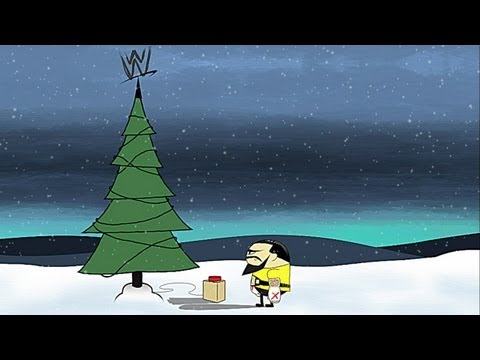 1 tag
4 year lifespan stuff
Bruce Lee would have been 72 today. Still sad that Larry Hagman is no longer with us. Huntress on Arrow this week (I think)! I was always a Paul Heymen guy.  Except when he fought Jim Cornette, then I was a Jim Cornette guy. But now I'm a Paul Heymen guy. I might want to start Twittering people. Feeling the need to step back into the world of The Dark Tower. The new Star Wars card...
2 tags
1 tag
1 tag
cereal stuff
My awesome girlfriend got me a bag of coca pebbles.   I ate half of it already. And she's hot. I still smell like Bon Jovi. Michael Arndt may write the new Star Wars movies.  I don't know who the hell that is, but I like him already. By God I miss Ric Flair. And wrestling in the 80's, for that matter. Fringe is totally out of control, and I freakin' love it. Still...
1 tag
nofightinggravity replied to your post: nofightinggravity replied to your post: projected… Wahoo would made you tap out during the ring introductions. Very true.
1 tag
nofightinggravity replied to your post: projected stuff You did not break Wahoo's leg but you probably do smell like some dude from Jersey. A. I could have broke Wahoo's leg. 2. Who wouldn't want to smell like Bon Jovi??
2 tags
projected stuff
I voted today.  For Nixon. I got a Hot Toys Joker (Nicholson). I smell like Bon Jovi. They found Krypton. I broke Wahoo's leg. I should have voted for AJ. Or The Ultimate Warrior. AJ + Warrior = New Blade Runners. I'm getting KISS demos from 1974-2004. Disney might buy Hasbro. Harrison Ford may be back as Han. Looking back, man, today was some crazy shit.
1 tag
daylight savings stuff
Why the hell wasn't I told about the time change?  Maybe then I wouldn't have gotten up at 5:36am on my day off for no reason whatsoever. I'm reading a book about KISS.  I've decided to wear facepaint 100% of the time instead of my usual 85%. Watched Titanic on blu-ray.  Incredible film.  Looked amazing.  Also, I'm changing my name to Jack Dawson. Revolution is an...
1 tag
2 tags
1 tag
nofightinggravity replied to your post: citizen stuff Of course you like Touch of Evil, its Charlton Heston pretending to be a Mexican. Chuck Heston can be Mexican if he wants! Pound for pound our finest American actor.
1 tag
citizen stuff
Sinuses knocked me out today.  Crashed in bed with Orson Welles. I should clarify that by saying that I watched Citizen Kane. Welles was a damn genius.  From now on I want to be called Orson. I like Citizen Kane quite a bit, but Touch of Evil is my fave Welles picture. I like calling movies pictures.  Makes me sound like a old time Hollywood bigwig. I could be a bigwig. I've decided...
1 tag
1 tag
1 tag
spice stuff
I might like Dune now.  Even though I never read the books. Derek Jeter can hit 16 home runs on a bad wheel, so what's the problem?  Also, I like his soap. From now on I want you all to call me Dean Winchester.  Cuz he's cool and stuff. And DAMNED HANDSOME! I almost bought both Barbarella and Conan (original) on blu-ray today.  In other words, the perfect double feature. Tomorrow...
1 tag
1 tag
1 tag
call me stuffbe
I don't know if I like Call Me Maybe because of the Batman song or because I like girly music in general. Probably both. Really want to see Looper, because being a sci-fi fan all my life, I haven't had enough time travel to mess with my head. I bet the Yankees win the NCAA Superbowl this year. Got my third character to level 50 in swtor.  BECAUSE I'M AWESOME! (Gimmick...
3 tags
2 tags
1 tag
1 tag
wibbly wobbly timey wimey stuff
Finished Series Four of Doctor Who with my gf tonight.  Great Series, with some excellent eps.  That Master guy was some crazy shit. Next up?  KYLIE. Disappointed with Cabin In The Woods.  It tried to be too clever.  I appreciate the nods to horror, but it just fell flat overall for me. Back to The Doctor for a minute.  One more ep to go before the break.  Miss ya Amy, but helloooo OSWIN! ...
1 tag
gemworld stuff
Amethyst comic this week! I got 6 of the regular cover, and four of the 1 in 638 variant. I could be a Princess of Gemworld ya know. Neal Caffrey.  I gotta wait till January before I can see that smile again? My Runner was Flatlined, but I still enjoy rezzing Ice. Great to see Jerry Lawler up and around again. I'm really enjoying this series of Doctor Who. OSWIN! I quite like...
1 tag
i like legos now stuff
Me and my chick are putting together a Lego Star Wars ship.  I was never really into Lego stuff before, but it's cool and fun. I am now going to build a life-sized Lego unicorn. BECAUSE I LIKE UNICORNS, THAT'S WHY. Haven't watched this week's Doctor yet, but I'm looking forward to it. I'm going to rezz a piece of ice.  HACK THE PLANET! I don't know...
1 tag
stuff for stuff's sake
I think I may have used that title before. Watched the Leverage ep about DB Cooper.  You guessed it, I now think I'm DB Cooper. Finished Stephen King's 11/22/63.  Great book, but I think I'm just a pinch let down by the ending.  Cool take on time travel though. Yep…I still love her now. AMETHYST book in two weeks! I missed seeing Neal Caffrey (White Collar) last week....
3 tags
asylums, daleks, and spoilers stuff
Holy crap, that first ep of the new series was AWESOME! I love her now. (this line is repeated after each of the following lines) Moffat, you magnificent bastard ya did it! That's a lot of friggin' Daleks. Why are there so many of them?  I forgot where we left off with those tin cans. Are you remembering that I love her now? Not just insane Daleks, but CRAZY INSANE Daleks! Look...
2 tags
2 tags
1 tag
panem stuff
I wonder how many people are going to get that title without looking it up? Finally got a purple lightsaber crystal in swtor.  Can't use it for another 11 levels, and might not be able to use it at all, but I got one, dammit. Summer Slam was tonight, but I'll be watching it tomorrow.  My prediction? AJ beats Brock Lesnar clean with a Shining Wizard. Speaking of the lovely and...
6 tags